Resources and information about employment with a voice disorder
Navigating work is a challenge for everyone and it's especially hard when your voice may cause you problems.  While it's natural for people with voice disorders to withdraw from others, if you do that at work you put your livelihood in peril. You must meet each requirement of the job – including using your voice. In this section, we have assembled content and resources to aid you in your success in your job. We cover a wide range of topics specific to people with voice issues in the context of working and it is our hope you find the answers you are seeking.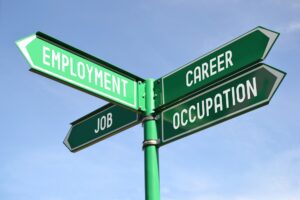 Managing your career has never been harder for most people. But it's not impossible.
Read More »