Serving our NSDA community through expanded outreach
Founded in 1989, the National Spasmodic Dysphonia Association (NSDA) is a not-for profit 501(c)3 organization dedicated to improving the lives of people affected by spasmodic dysphonia and related voice conditions through research, education, awareness and support.
A Message from Our President, Charlie Reavis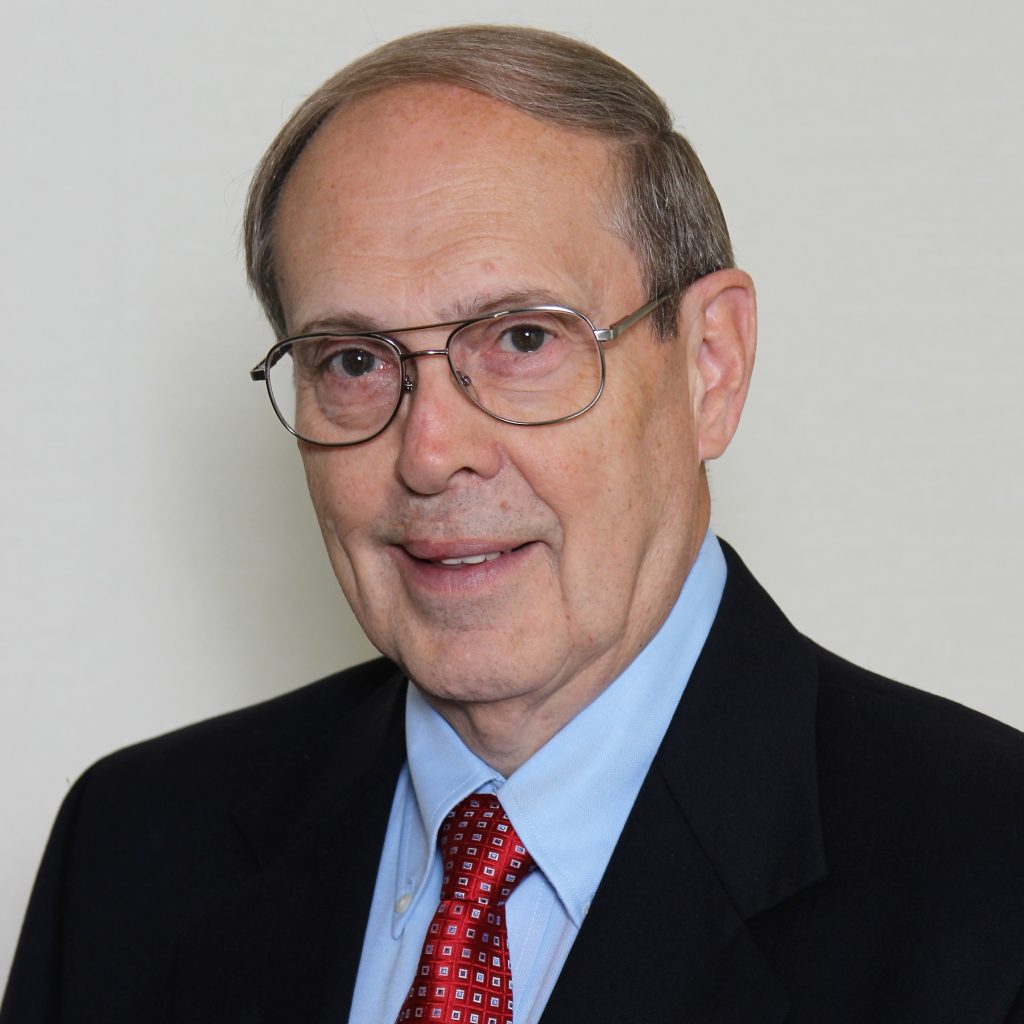 The NSDA was established in 1989 based on the desire and commitment to help people cope with the debilitating voice condition, spasmodic dysphonia (SD). The organization was brought to reality by the vision, determination and dedication of Daniel Truong, MD and founding President Larry Kolasa. From humble beginnings, the foresight, patience and can-do attitude of a small group of volunteers has grown into a strong organization that provides a loud and clear voice for those living with spasmodic dysphonia and related voice conditions.
We have a dedicated and expansive Support Network that started with six local groups in 1989 and has grown to over 55 local groups across the US and more than 240 Area Contact People (ACP's) in the US and other countries.
Our Research Program has grown over the years to focus on basic research projects to gain more understanding about the etiology or cause of spasmodic dysphonia and related voice conditions. A few years ago, we re-structured our research efforts to provide 'seed' funding for projects to develop data and information to be used as a basis for applying to NIH for large grants. This approach is paying dividends in gaining more understanding about our voice conditions and allowing us to use our financial resources in a more effective and efficient way.
As we celebrate our 30th anniversary in 2019, it is appropriate to review our history, evaluate our strengths and weaknesses and chart our course for the future. One way to do that is recognize the fact that many people in our community have other voice conditions in addition to SD or other than SD. During the NSDA Board meeting in 2018. we decided to expand our Mission and Vision to include 'related voice conditions' in addition to SD. I stated during our Board discussions that we are lucky to be part of an organization that understands how to live and cope with a voice condition and we should expand our reach to help others who are trying to cope with related voice conditions. I believe we have the tools and capacity to serve a larger community through expanded outreach.
The NSDA Mission and Vision have been very targeted but our actions and behaviors have been anything but. We care regularly for those with other voice conditions, especially in our local support groups. Our local leaders reference many cases of those living with other voice conditions coming to a meeting and asking whether they can participate even if they don't have SD. Anyone who comes to a local support meeting is included, regardless of condition, and by officially expanding our Mission and Vision, we make it clear that all are welcome.
The NSDA has demonstrated 30 years of dedication and caring and our Mission and Vision now extends to people living with related voice conditions, their family members and friends.
Mission: The NSDA is dedicated to improving lives of people affected by spasmodic dysphonia and related voice conditions through research, education, awareness and support.
Vision: The Vision of the NSDA is to ensure the ongoing viability of the organization that will continue to lead the effort to eradicate spasmodic dysphonia and related voice conditions.
The NSDA will never move away from its core focus to eradicate spasmodic dysphonia but we are expanding our research, materials and information to include related voice conditions as indicated in other sections of this website. The NSDA welcomes people with SD and related voice conditions to our unique family!

---
Our Impact
NSDA is comprised of people with spasmodic dysphonia and related voice conditions, healthcare professionals, volunteers, friends, and families.Together, we continue to grow through awareness, advocacy, and outreach; help to improve the lives of people dealing with voice disorders; and work to support research in order to bring understanding to these disorders.
Research
The NSDA is strongly committed to understanding the science of spasmodic dysphonia and related voice conditions and supporting research. Better treatment and ultimately a cure has always been a primary goal of the organization. Now, with a roadmap for research initiatives, there is a growing number of medical professionals interested in pursuing this research. What we do:

Fund seed research grants to new or established investigators for up to $50,000 per year. These can be for startup grants enabling successful applicants to subsequently seek funding from the National Institutes of Health or may provide partial support for post doctoral research training relating to voice conditions.

Provides travel grants to annual meetings of the various professional associations whose focus is voice, both for research and clinical advancement. By bringing investigators together to present their research on spasmodic dysphonia and related voice conditions, we are making connections that will help further their interest in voice conditions and ensure that it will continue to be an area of focus for future research.

Work with and support the Dystonia Coalition, a collaboration of medical researchers, scientists, institutions, patient advocacy organizations, that is funded by the Office of Rare Diseases and National Institute of Neurological Disorders and Stroke.

Consult with our Scientific Advisory Board composed of pre-eminent leaders in SD research along with a Medical Advisory Board that is comprised of leading clinicians in the fields of otolaryngology, speech pathology, and neurology. Collaborate with the National Institutes of Health (NIH) and other related organizations on innovative projects to better aid the SD community including co-sponsorship of research workshops.

Support a brain donation program to accelerate understanding of the neurological origin of SD. Published results from this research has shown changes in the white matter of the brain of people with SD, but we need more brain donors to help continue this research.
Education and Awareness
Through outreach, education, and advocacy, we raise the profile of spasmodic dysphonia and related voice conditions in the community, allowing for quicker diagnosis, better understanding, and more acceptance of this mysterious disorder. What we do:

Maintain a healthcare referral directory of healthcare professionals that specialize in spasmodic dysphonia and related voice conditions.

Reach out to media to shed light on the impact voice disorders has on the lives of those affected by it.

Work cooperatively with the Dystonia Advocacy Network (DAN) to educate legislators about SD, increase the funding for research at the National Institutes of Health (NIH), and participate in an annual Advocacy Day on Capitol Hill.

Exhibit annually at professional medical educational conferences to reach out to healthcare professionals treating voice conditions.

Collaborate with the American Academy of Otolaryngology and the American Speech-Hearing-Language Association to promote awareness events such as World Voice Day (April 16) in addition to Dystonia Awareness Week (September).

Host an annual symposium and regional symposiums to provide a learning environment in which people with spasmodic dysphonia and related voice conditions may enhance their understanding of the disorder, learn about the latest information on research and treatments, and network with others with SD.

Publish the an acclaimed newsletter, Our Voice, annually that contains updates on research, education, awareness, and support along with a bimonthly electronic newsletter, e-Voice.

Provide an educational and informative website that includes voice samples, video clips, and information on research, treatment, support, events, and the latest news.
Support
The NSDA offers a range of support options to fit the needs of affected individuals and their families. It can provide companionship, offer valuable coping strategies, and lessen the loneliness and isolation that may play a role in chronic disorders. What we do:

Establish and maintain support groups, so that people help others and themselves. NSDA sponsors an international network of support groups and area contact persons across the United States and several other countries.

Publish and produce books, brochures, DVDs, and other resources to help better understand what SD is, and assist in educating family, friends, and others.

Create special tools aimed at specific issues within the NSDA community such as employment, public speaking, disability and insurance.

Develop a network for younger people living with the disorder.

Sponsor on-line initiatives including an internet bulletin board http://www.dysphonia-bb.org/forums/sd/ that provides an open forum for people with voice conditions to exchange ideas, discuss personal experiences, and to connect with others.

Publish a quarterly on-line newsletter called Voices of Support which recognizes the support activities of the organization.

Cultivate volunteer leadership through an annual Leadership Day in conjunction with the annual patient Symposium. Key leaders in the organization are invited to learn from, listen to, and encourage one another. In addition, these events allow the NSDA to recognize and thank its leaders who are the "front lines" of representation.