Advice from career expert Dorothy Tannahill-Moran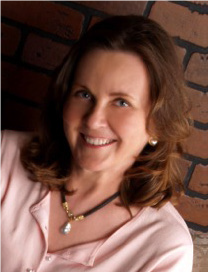 Professionally, Dorothy Tannahill-Moran is known as the "Introvert Whisperer," helping people to find career success by providing unique, actionable career advice. Dorothy also has had spasmodic dysphonia for about 20 years. Dorothy is sharing her professional advice but with a twist.
OK,OK,OK! I heard you. The question I've heard so often by people with spasmodic dysphonia and other voice challenges are: "What job can I get where I don't have to use my voice?" I have compiled a list of 40 jobs and in some cases what I call job categories. A job category is one that branches off in numerous directions and is further defined by either the specific industry or product the job is focused on. That means a job category actually could potentially yield numerous other jobs making the potential in the hundreds of jobs.
My hope by compiling this list is to serve to illustrate to you that there are jobs and careers out there where your voice is not the central part of performing your work. Answering this question only took me 20 minutes, which means if you're stumped in answering this question, you're creating barriers where there are none. But, I get it. When you've lost your job or you're highly stressed in the job you have, it's easy to not think clearly.
This list is a place to start to help you answer that question for yourself. I suggest that from this list you do further research into various aspects of the job so you know such things as requirements, skills, and education. You will also notice a wide range of jobs in terms of those same requirements – meaning some of these positions don't require very much of you to enter and others require education or skill training. The best place to start your research is a site called ONET. It has thousands of jobs with very robust information about those jobs including tasks, salary and job requirements. Here's the link: https://www.onetonline.org/
Radiologist
Massage Therapist
Librarian
Conservationist
Landscaper/ gardener
Park or Forest Ranger
Mechanic/ Car repair
Factory assembly
Skilled trades such as: carpenter, plumber, painter, electrician, carpet layer…
Records administration
Lab technician
Inspector – insurance, factory
Claims adjuster
Astronomer
Image reviewer
Data entry
Technology – engineering (electrical, computer, mechanical, aeronautics, construction)
Technology – database administrator, web developer, and programmer
Research
Paralegal/legal research
Actuary
Accountant/bookkeeper
Surveyor
Baker/chef
Writer – content, technical, blog, copywriter, etc.
Warehouse/logistics
Butcher
Housekeeper/ janitor
Auditor
Pharmacist
Financial analyst
Interpreter/translation
Driver – truck, Uber, cab, school bus, etc.
Elevator installation/ repair
Postal jobs
Video captioner/ close-captioner
Archivist
Editors – video, film, writing
Transcriber
Even if you don't see something that sounds good to you right now you'd be surprised at how quickly you can find these professions or related ones on the ONET website. If a job with low interaction is your best option, you need to know there really are thousands out there even if you haven't yet been exposed to them. Most people are exposed to about 150 jobs, which include things you'll see daily like teacher, doctors, and police. But, while there is no one who has compiled a list of all occupations, the estimate is that there are about 40,000-60,000 different occupations and there are new jobs cropping up daily due to the speed of technology. The perfect job is out there right now waiting for you.