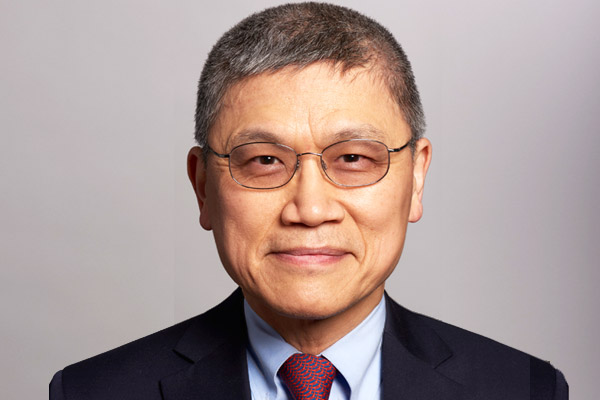 The webinar with Dr. Peak Woo who presented on the Diagnosis and Management of Vocal Fold Paresis/Paralysis on September 28, 2022 is now available to view. WATCH HERE
Due to time limitations, Dr. Woo could not respond to all questions during the live webinar. CLICK HERE to access his written responses to remaining questions.
ABOUT OUR SPEAKER
Dr. Peak Woo is a laryngologist practicing in New York City. His practice is limited to laryngology and communication and voice disorders. His primary professional and research interests are in the field of voice production and its disorders.
Born in Taiwan, Dr. Woo immigrated with his family to the New York area at the age of 11. In 1972, he enrolled in the six year BA/MD joint degree program offered by the College of Liberal Arts and the School of Medicine at Boston University. After graduation in 1978, his internship in surgery and medicine was at the Hospital of the University of Pennsylvania. Dr. Woo returned to Boston to do his otolaryngology residency at the combined Boston University/Tufts University otolaryngology training program. In 1983 he entered academic medicine at the State University of New York Upstate Medical Center in Syracuse. He returned to Boston at the Tufts-New England Medical Center as Vice Chairman of Otolaryngology in 1994. After spending 13 years as academic faculty member at Mount Sinai Medical Center, he is now a Clinical Professor in Otolaryngology Head and Neck Surgery at the Icahn School of Medicine at Mount Sinai New York. He continues to participate in the training of residents and laryngology fellows.
Dr. Woo was a past president of the American Laryngological Association, the American Broncho-Esophagological Association, the New York Laryngological Society and the New York Head and Neck Society. He was a vice president of the Triological Society and the past President of the American Laryngological Association. Dr. Woo's past community activities include Doctor to the New York State Theater and the New York City Opera and he serves as advisor to the New York Singing Teacher Association Professional Development Program. He is an adjunct lecturer at the Columbia Teachers College. Dr. Woo also serves on the Medical Advisory Board for Dysphonia International, formerly the National Spasmodic Dysphonia Association.
Dr. Woo lives in New Jersey with his wife. He has three grown children Christina, Geoffrey, and Ryan. He enjoys travel when not working.