Ask The Experts: Q&A Webinar with Dr. Adam Rubin and SLP Juliana Codino
Don't let your curiosity go unanswered; bring your voice-related inquiries and join us for an engaging and insightful event! This Q&A session will have the perspective of both a physician and speech-language pathologist, featuring Adam Rubin, MD and Juliana Codino, PhD, CCC-SLP, from Lakeshore Professional Voice Center in Michigan. Don't miss this unique opportunity to get all your pressing questions answered in a live Q&A session.
Mark your calendar for Wednesday, October 4, 2023, at 6:30 PM ET. Can't make it to the live session? No worries, the webinar will be recorded for later viewing.
ABOUT OUR SPEAKERS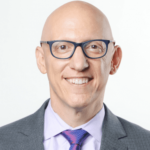 Adam Rubin, MD
With a lifelong passion for the human voice, Adam D. Rubin, MD is a board-certified laryngologist and voice specialist practicing at Lakeshore Ear, Nose & Throat Center in St. Clair Shores, Michigan. He helps patients, including professional, student, and amateur singers and actors from the metropolitan Detroit area to protect, preserve, and heal their voices. Dr. Rubin is also the director of the Lakeshore Professional Voice Center operated by Lakeshore ENT.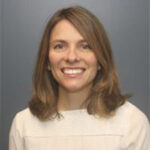 Juliana Codino, PhD, CCC-SLP
Juliana Codino, PhD, CCC-SLP is the Director of Voice Pathology and supervisor of the SLP voice-centric Clinical Fellowship at Lakeshore Professional Voice Center (LPVC). At LPVC she has the pleasure to be able to take care for high-end performers, as well as the every-day voice user treating all voice, swallowing and airway disorders. Juliana has a strong interest in research, at LPVC she continues to be fairly prolific in voice studies. Juliana completed her PhD focusing on electroglottography at the University of Buenos Aires, Argentina. Juliana has a particular interest in acoustics of voice production and has been teaching acoustical analysis of voice and phonetics for many years.