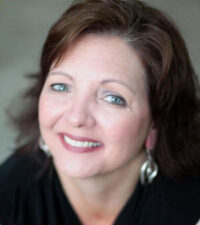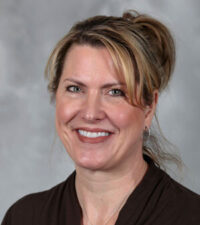 The webinar with Dr. Stacey Halum and SLP Rebecca Risser who presented on vocal cord dysfunction on February 22, 2023 is now available to view. WATCH HERE
Due to time limitations, Dr. Halum and SLP Risser could not respond to all questions during the live webinar, and they will be recording a second video addressing them. We will email the link when it is completed.
ABOUT OUR SPEAKERS

Stacey L. Halum, MD, FACS, is a fellowship-trained laryngologist working at the Indiana University (IU) Health Voice Center. In 2005, she was the first laryngologist to practice clinically in the state of Indiana. In 2013, after eight years of practicing at IU School of Medicine, she started The Voice Clinic of Indiana (VCI), a private practice dedicated solely to the treatment of voice, swallowing and airway disorders. In February 2021, The Voice Clinic of Indiana was transformed into the first official IU Health Voice Center, a multi-disciplinary center focused on providing top care for patients with laryngeal disorders. Dr. Halum has always been extremely active in translational research, including authorship on over seventy-five journal articles and receipt of numerous national awards, including over a decade of National Institutes of Health (NIH) grants sponsoring her laryngology-related research. She also serves on the Medical Advisory Board for Dysphonia International.
Rebecca Miles Risser, MM, MA, CCC-SLP, comes to the field of Speech Pathology from Bachelor's and Master's degrees in music focused on Vocal Performance and Pedagogy. She studied under Moya Andrews at Indiana University for her Master's work in Speech Pathology, graduating in 2000. Her work has included both inpatient and outpatient care in the areas of neurocognitive rehabilitation, cognitive linguistic rehabilitation, swallowing and voice. In 2007, Mrs. Risser established Performance Voice Solutions and developed it into the preeminent voice rehabilitation facility in Central Indiana at that time. In 2014, she joined Dr. Stacey Halum to become a founding member of The Voice Clinic of Indiana and established the rehabilitation department to reflect a passion for patient focused care, and created both a clinical fellowship and a student externship program for speech language pathologists there. The merger to IU Health Voice Center provides Mrs. Risser with increased opportunities to continue the work she enjoys with her patients and to grow the field of clinical voice pathology for the next generation. Her work is specialized in the treatment of voice disorders for professional and non-professional voices.