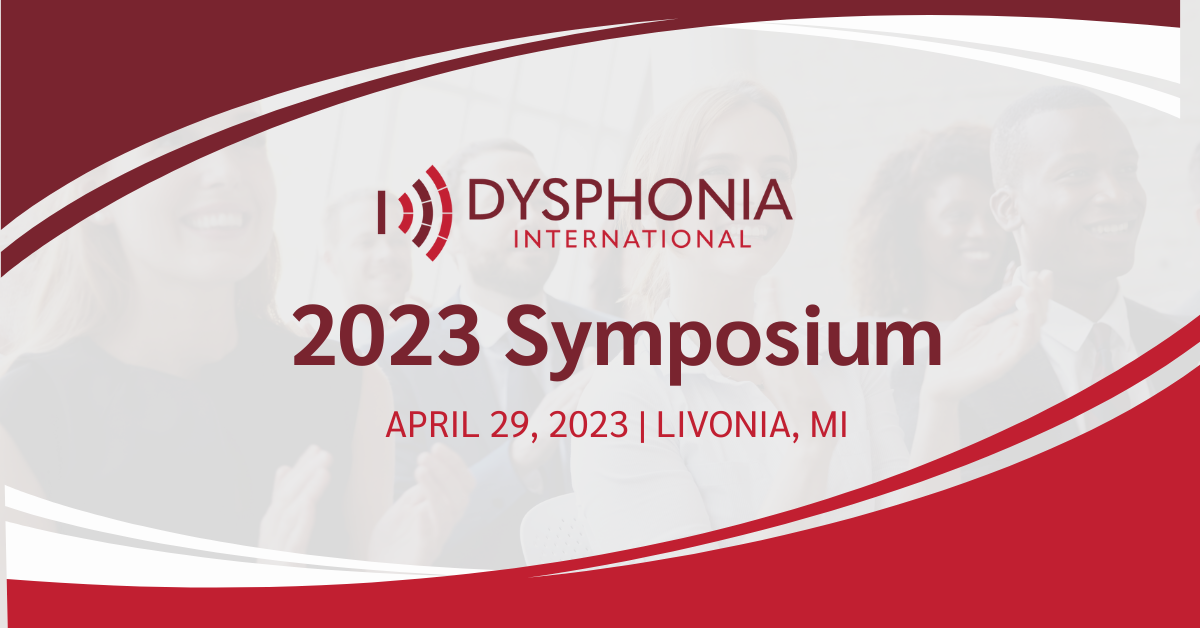 Join us in-person for the 2023 Dysphonia International Symposium on April 29, 2023, in the Detroit area.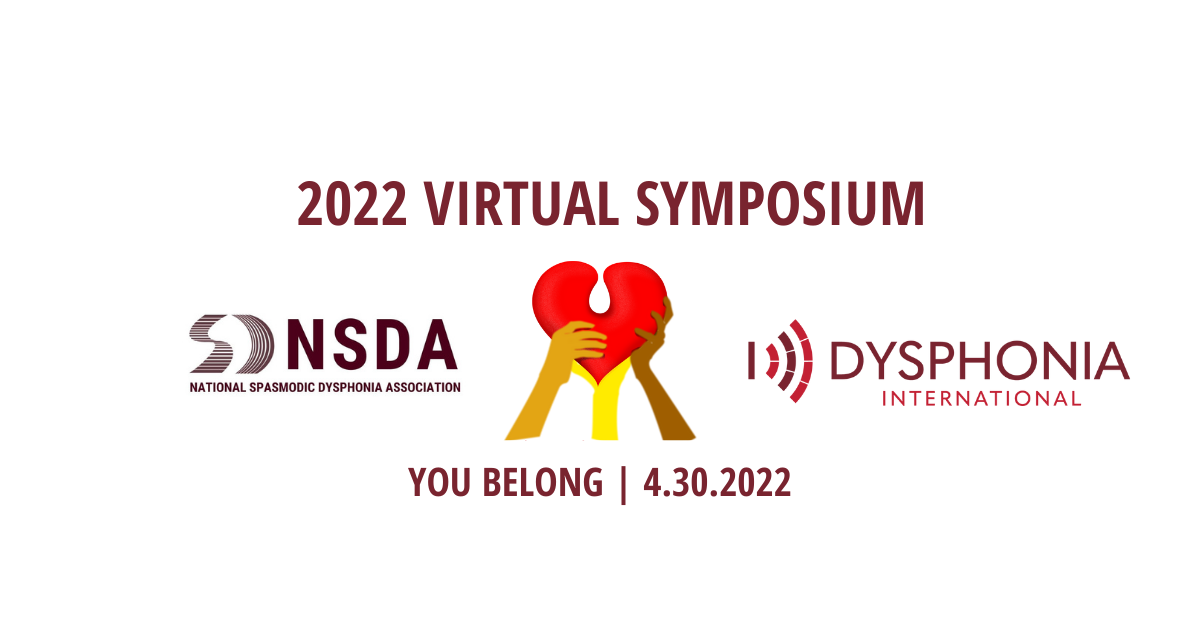 The 2022 Virtual Symposium took place on Saturday, April 29, 2022. The four sessions, are available for viewing. The theme of the program was: YOU BELONG.
The National Spasmodic Dysphonia Association invites you to attend the 2021 NSDA Virtual Symposium on Saturday, May 1. for the live panel discussions.