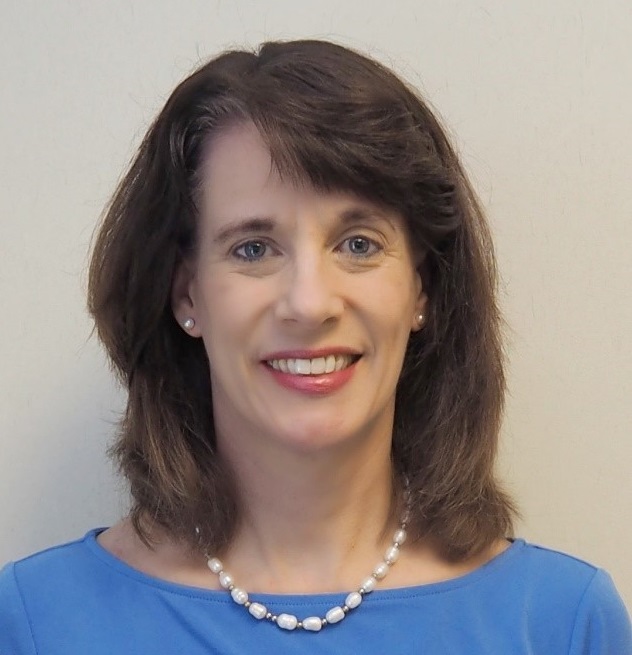 We are excited to welcome Susan H. Boyles as the new pro bono Legal Counsel for the NSDA. Susan is a Partner at the international law firm of Kilpatrick Townsend & Stockton LLP. She is resident in the Winston-Salem, NC office. This contribution to the NSDA is very personal to her, as she has had spasmodic dysphonia since 1996. Susan has served as an Area Contact for the NSDA since 2000, and has attended annual symposiums, so she is very familiar with the organization. Susan shared her journey with SD:
I was diagnosed with adductor spasmodic dysphonia in 1996, shortly after I had completed my first solo jury trial. My doctors initially felt that I had strained my voice muscles by talking so much during the trial and that it would get better with time and voice rest. It didn't. Fortunately, I had a quick referral to the Center for Voice Disorders at Wake Forest/Baptist Medical Center, was given a diagnosis within a few months of the onset of my symptoms, and immediately thereafter began botulinum toxin injections from Dr. Jamie Koufman. I still receive treatment there with Dr. Carter Wright. I go every 5-6 months for Botox® injections and receive a very small bilateral dose. I have a love-hate relationship with Botox. Even after 23 years, I still dread the needles and the breathy period that always seems to last too long. However, I look forward to the relief from the spasms.
Spasmodic dysphonia has been most challenging for me in the professional setting. As a litigation attorney, I use my voice all the time. Being able to be heard and understood in depositions and court proceedings is essential to doing my job well. I try to schedule my Botoxinjections so my "breathy period" does not interfere with court appearances. However, even client meetings and phone calls are exhausting when my voice is weak. Most judges and other attorneys have been fairly accommodating, but I have encountered more than a few in the legal profession who have tried to take advantage of my condition, or worse, told me that I should just quit practicing law altogether. There are days when I get so frustrated with my inability to express myself clearly or with others talking over me. But eventually, my "good voice" comes back and I sound normal to most people.
Despite the frustrations of SD, I have strived to find the silver linings in my journey with it. I have accepted the fact that it's part of me, so I might as well learn how to live with it and to learn from it. In fact, I have discovered that you can tell a lot about a person's character based on how they react to someone with a voice disorder. SD has made me a better listener. I pay more attention to non-verbal cues. I have learned to be more patient and I have greater empathy for persons with any kind of disability. Even on my worst voice days, I try not to let SD define me. SD has allowed me to practice gratitude for the "small things" in life. Regardless of what else is going on in my world, I am thankful for my "good voice" days when I have them. On my "bad voice days", I am thankful for the ability to text and email. If SD is the most serious health condition I ever have, then I am among the most fortunate of people.
About Susan H. Boyles
Professional | Susan is a Partner at the law firm of Kilpatrick Townsend & Stockton LLP inWinston-Salem, NC. Her focus is on civil litigation practice concentrated in complex business disputes and insurance coverage litigation on behalf of both insurers and policyholders. She has extensive experience in client counseling, motion practice, depositions and other discovery, mediation, and negotiation. Susan is licensed to practice in all North Carolina state and federal courts, the Fourth Circuit Court of Appeals, and the U.S. Supreme Court. She is also a Certified Mediator by the North Carolina Dispute Resolution Commission for Superior Court cases. Susan has served in many different roles at the North Carolina Bar Association.
Susan received her J.D. with honors from the University of North Carolina at Chapel Hill School of Law and her B.A. in Journalism with Highest Honors, from the University of North Carolina at Chapel Hill School of Journalism.
Volunteer Service | In addition to her volunteer service to the NSDA, Susan is a Board member and Guardian ad litem volunteer attorney at the Children's Law Center of Central North Carolina; serves on the Board at the Bethesda Center for the Homeless; chairs the Safe Sanctuaries Committee and is a Children's Sunday School Teacher at the Maple Springs United Methodist Church.
Personal | Susan has been married to Dr. Michael Boyles (dentist) since 1994. They have two children, William, a third-year computer science engineering student at North Carolina State University and Sarah, an 11th grader at Forsyth Country Day School.