Patrick McGarey, MD | UVA Health System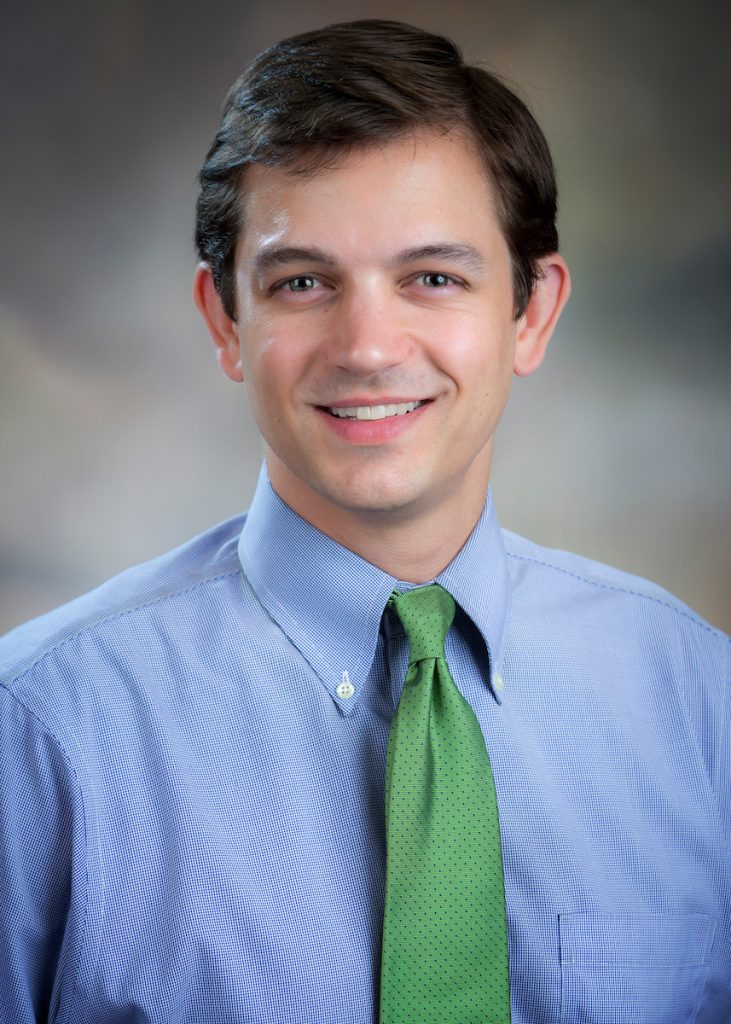 Dr. Patrick McGarey attended 2019 Fall Voice Conference with the support of an NSDA Research Travel Award to present his research entitled, "Practice Patterns and Barriers in Botulinum Toxin Injection for the Treatment of Voice Disorders." He practices at UVA Health System in Charlottesville, VA. He said that this travel award helped deliver the message that cost is an important part of medical care, and can sometimes prevent patients from being able to get access to care.
He shared, "It meant so much to be able to share our work with the laryngology community. This work shines light on the significant cost burden of patients who undergo botulinum toxin injection for voice disorders. It also shines light on the significant national health care costs which are created by inappropriate regulations which do not provide improved patient safety. Thank you for your continued support of UVA's research on spasmodic dysphonia and vocal tremor." Below is an abstract of his presentation.
Objective: To compare usage patterns of laryngeal Botox injections for voice disorders and to identify inefficiencies and barriers in providing this service that result from regulatory, insurance, and industry control. Subjects and Methods: A 26 item survey was written and approved for distribution by the American Academy of Otolaryngology-Head and Neck Surgery (AAOHNS) and the National Spasmodic Dysphonia Association (NSDA). It was distributed to Otolaryngologists who perform laryngeal Botox injections via the E-mail lists of the AAO-HNS Voice Committee, the Fall Voice Conference, and the American Laryngological Association Neurolaryngology Study Group.
Results: There were 81 survey participants who collectively reported performing >1700 laryngeal Botox injections for voice disorders monthly (M=21.7 pts/month). Their findings are as follows:
Regarding Botox vial use, 53% of participants reported using multiple doses per vial for different patients during a single clinic day.
14% reported using pharmacy pre-drawn aliquots. • 26% of participants reported using an individual vial per patient and discarding the unused remainder.
The associated annual cost in wasted Botox is $82,900 per physician.
Conclusions: Laryngeal botulinum toxin injection is an important treatment modality for spasmodic dysphonia and other laryngeal disorders. There is wide variation in injection practices regarding management of botulinum toxin vials. Adherence to an individual vial per patient policy is associated with significant waste of health care resources and may impact patient access to care without proven public health benefit.