Folk-Rock Icon Linda Thompson Kenis Shares her SD Journey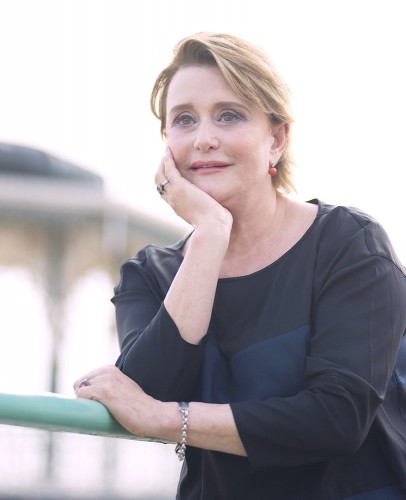 Linda Thompson Kenis' voice is a British national treasure. She and her first husband, Richard Thompson, are folk-rock icons who launched their careers in the early 1970s. Kenis achieved international fame – as part of the duo, as a solo performer, and as a songwriter. Unfortunately, Linda developed spasmodic dysphonia at a young age. She shared her journey with us.
"I was 25 and pregnant when it happened for the first time. It affected my singing then, not my speaking. I would open my mouth in the studio, and nothing would come out for a good few seconds," she said. Her singing career eventually came to a halt but in 2002, Linda was able to resume recording.
Linda was born in London and then raised in Scotland. She described her parents as hugely supportive. "Anything showbiz was fine with them," she said. After dropping out of the University of London, she started singing advertisement jingles, and then moved onto recording with other people and groups in the late 1960s.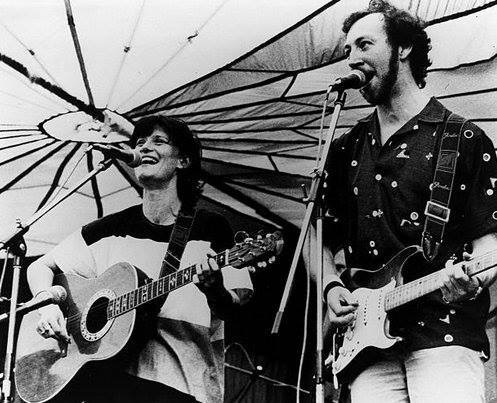 She sang with Fairport Convention, which included Richard Thompson. In spite of their differences – he was enamored with Sufi Muslim principals – they married. She gave up all her possessions and followed him to a commune. She gave birth to their three children: Teddy, Kami and Muna. Linda ended her tumultuous marriage in 1982, but that year the duo launched a tour to publicize their album, Shoot Out the Lights, which was about their break-up. It has been referred to as "The Tour from Hell."
Achieving a calmer life, in 1985, she married Steve Kenis, now the former head of the William Morris Agency in Europe. Linda said, "Life with Steve, a famous theatrical agent, is crazy, but good crazy. He's on the business side of the business, which is so helpful."
Her diagnosis of adductor SD happened years after its onset. "When I was eventually diagnosed it was by a psychiatrist, rather than a doctor. Even though it was called hysterical dysphonia in those days, I was glad to finally have a diagnosis," she said.
Early treatments have not been successful for Linda. Except, she said that after her first Botox® treatment, "I did a recording session when the Botox® kicked in, and I could hear my brain saying, "Tense up. Tense up. Tense your throat," but I couldn't. I sang well and freely. Bliss. Nothing worked as well after. The hoarseness and loss of voice lasted so long, that it became untenable for me."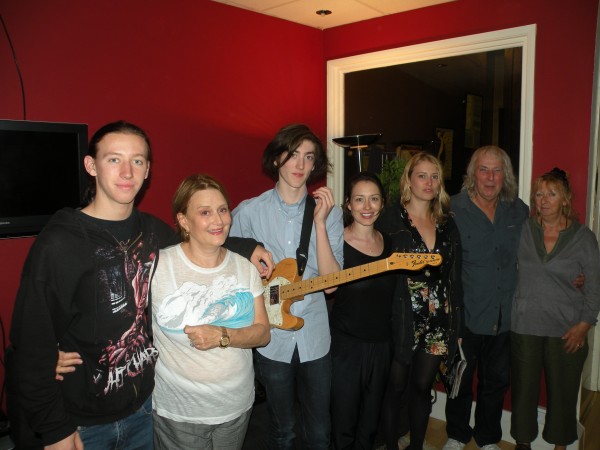 In spite of SD, Linda sang sporadically until her 60's. "I couldn't sing the way I wanted, and mostly my singing was done in a studio, where I could take all day on a vocal if needed," she said, adding, "SD didn't change my songs, just changed the way I sang them a bit."
She did try to adjust by singing at a higher pitch. "Funnily enough, in 2019 if I remember correctly, I sang at Rufus Wainwright's Christmas show at The Royal Festival Hall. I sang falsetto, which doesn't sound great, but bypasses my throat — and my SD."
"Musicians and fans do not understand spasmodic dysphonia. They think it's nerves. I have lost count of the musicians and producers that have told me if I calm down I'll be fine. Unseen illnesses are tough. You can't really understand something you can't see," said Linda.
She has found great satisfaction working with her family. She said, "Teddy produced a record for me… all the family is involved. Kami, her husband James, and my grandson Zak."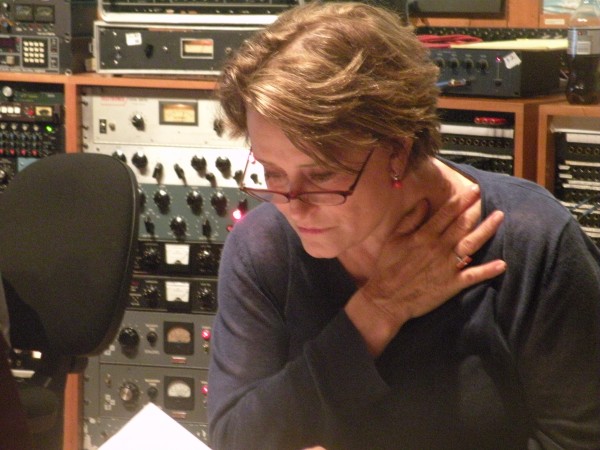 As for the songs she writes, Linda said, "I write good old murder ballads. Perhaps having SD imbues them with more feelings. I have written and co-written songs, and they are to be sung by other singers, including Linda Ronstadt, Dolly Parton, and Emmy Lou Harris."
She added, "I would never have written a song if it hadn't been for spasmodic dysphonia. I had to do something, so I wrote songs. I also went into selling jewelry and art, because it's beautiful, and I need beauty in my life. So that replaced singing to an extent."
Linda has faced depression and isolation as a result of SD. "I try very hard to avoid stress. If I walk a lot or do yoga it helps … Thank God for social media, where the words can flow uninterrupted." Her family is a big source of strength. "I love to be with my family."
She is happy to share that she is now having success with Botox. "I have it done in Los Angeles by an amazing surgeon/doctor, Dr. Anca Barbu. She is compassionate and skillful. She has great technique, and the Botox is now helping me quite a bit. Fingers crossed.
In 2018, Linda attended the NSDA annual meeting in Nashville, Tennessee. She said, "I loved that symposium in Nashville… being with people with SD is a relief. It truly is."
An eight CD box-set titled Richard & Linda Thompson Hard Luck Stories 1972 – 1982) was released to glowing reviews in September 2020. It features all six studio albums remastered from the original tapes, with 30 previously unreleased recordings including outtakes, demos and rarities along with live concerts from 1975 and 1977. This first ever comprehensive career retrospective, personally curated by Richard and Linda, celebrates two folk-rock icons, including one who is living a full, productive life, in spite of spasmodic dysphonia.
NOTES | To hear the purity of Linda's contralto, listen to A Heart Needs a Home performed with Richard in 1972.