Kaila Harris | Massachusetts Eye and Ear Infirmary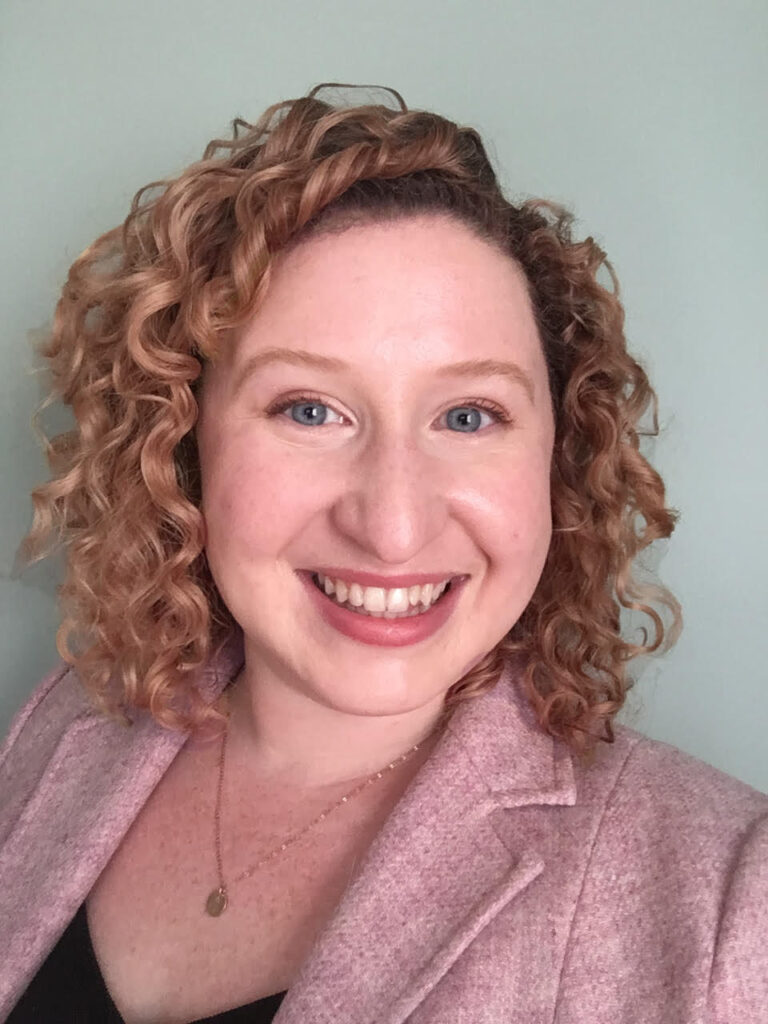 SLP and researcher Kaila Harris is a recipient of the 2022 Dysphonia International Research Travel Award in partnership with The Voice Foundation. Kaila participated in the 2022 Voice Foundation Conference and presented research entitled, "Is Thyrohyoid Palpation a Reliable and Useful Tool within Diagnostic Protocol for Voice Disorders?" Kaila stated, this work "contributes to our understanding of the current measures we use within comprehensive voice assessment and how we might best use these tools to support our patients."
Kaila shared that "attending Fall Voice provided me with important opportunities to network with other clinicians and researchers – making new connections that will support my ability to continue to grow as an early career SLP and researcher. Additionally, witnessing the other presentations was inspiring and stimulated thoughts about future research I might like to engage in." Below is an abstract of the presentation.
ABSTRACT
Additional Authors: Juliana Litts, MA, CCC-SLP, Marie Jetté, PhD, CCC-SLP, Mona Abaza, MD, Matthew Clary, MD, and Daniel Fink, MD
Objectives: This study aims to identify whether patterns in thyrohyoid posture at rest and during phonation can be related to particular stroboscopic findings (i.e., glottal closure and supraglottic hyperfunction) and diagnoses.
Methods/Design: This prospective study used a multidisciplinary team of laryngologists and speech-language pathologists who participated in data collection during 100 new patient visits with voice complaints. Each patient underwent neck palpation and evaluation of thyrohyoidspace at rest and during phonation by two blinded raters. Raters then used an adapted VALI tool (Poburka, Patel, & Bless, 2017) to rate glottal closure and supraglottic hyperfunction based on stroboscopic findings as part of providing primary diagnosis.
Results: Preliminary data suggests strong inter-rater agreement exists (κ = 0.80) for judging the posture of the thyrohyoid space using palpation. Further analysis of data will investigate whether patterns in thyrohyoid posture at rest and during phonation are correlated with specific patterns of glottal closure, supraglottic hyperfunction, and voice disorder diagnoses.
Conclusions: Simple evaluation of thyrohyoid space at rest and during phonation has strong inter-rater reliability and may be a useful clinical tool to predict exam findings before laryngoscopic evaluation.
Contact Information: Email: kharris25@meei.harvard.edu
Sponsoring Organizations
The Fall Voice Conference is designed to encourage and educate professionals on a multi-disciplinary approach to the management of vocal disorders. The focus of this conference is the clinical care of patients with voice-related difficulties and how clinical and basic science research guide clinical care. For more information: fallvoice.org.
Dysphonia International is dedicated to improving the lives of people with spasmodic dysphonia and related voice conditions through research, education, awareness, and research.