NSDA President Meets "Cookie" Director
A new short film is being produced called "Cookie" about a young actress living with spasmodic dysphonia. Recently, NSDA President Charlie Reavis had a chance to meet with the director, Shane Hartline. It was a great opportunity to learn more about the movie and its submission to the Sundance Film Festival. Charlie also thanked Shane for all his support of the NSDA and our community. Shane shared his SD story with NSDA in conjunction with World Voice Day on April 16.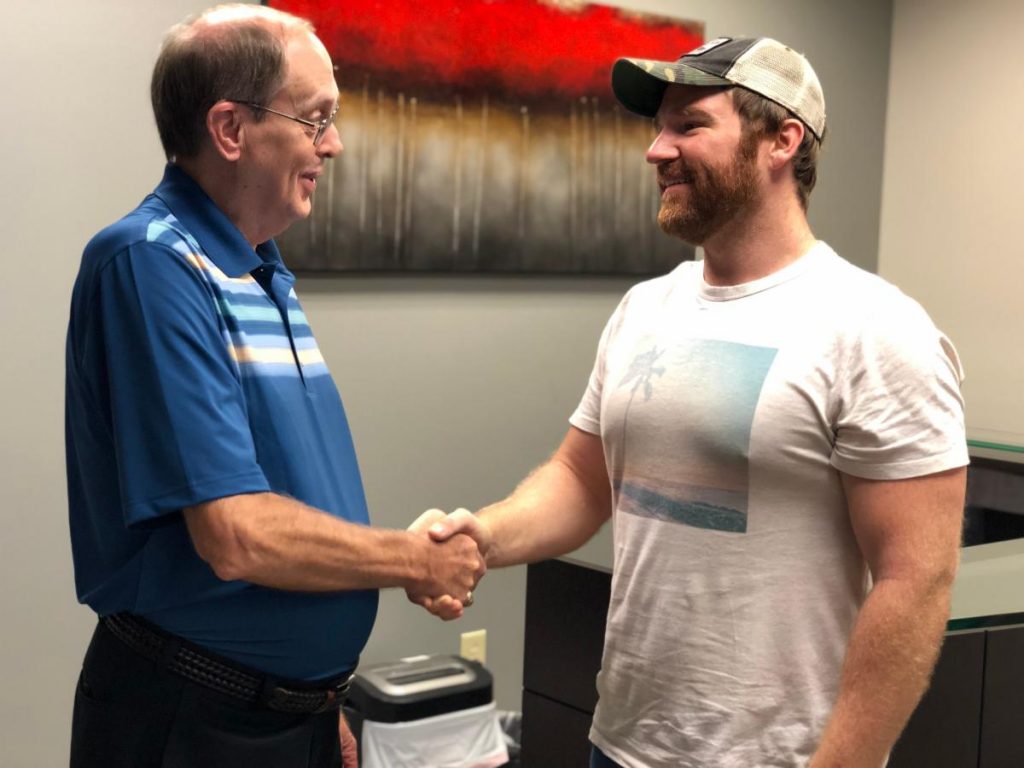 Shane was twelve when he had his first symptom. He attributes becoming a comic as a direct result of trying to manage living with his voice disorder. He wrote "Cookie" the movie to increase awareness. Read Shane's story.