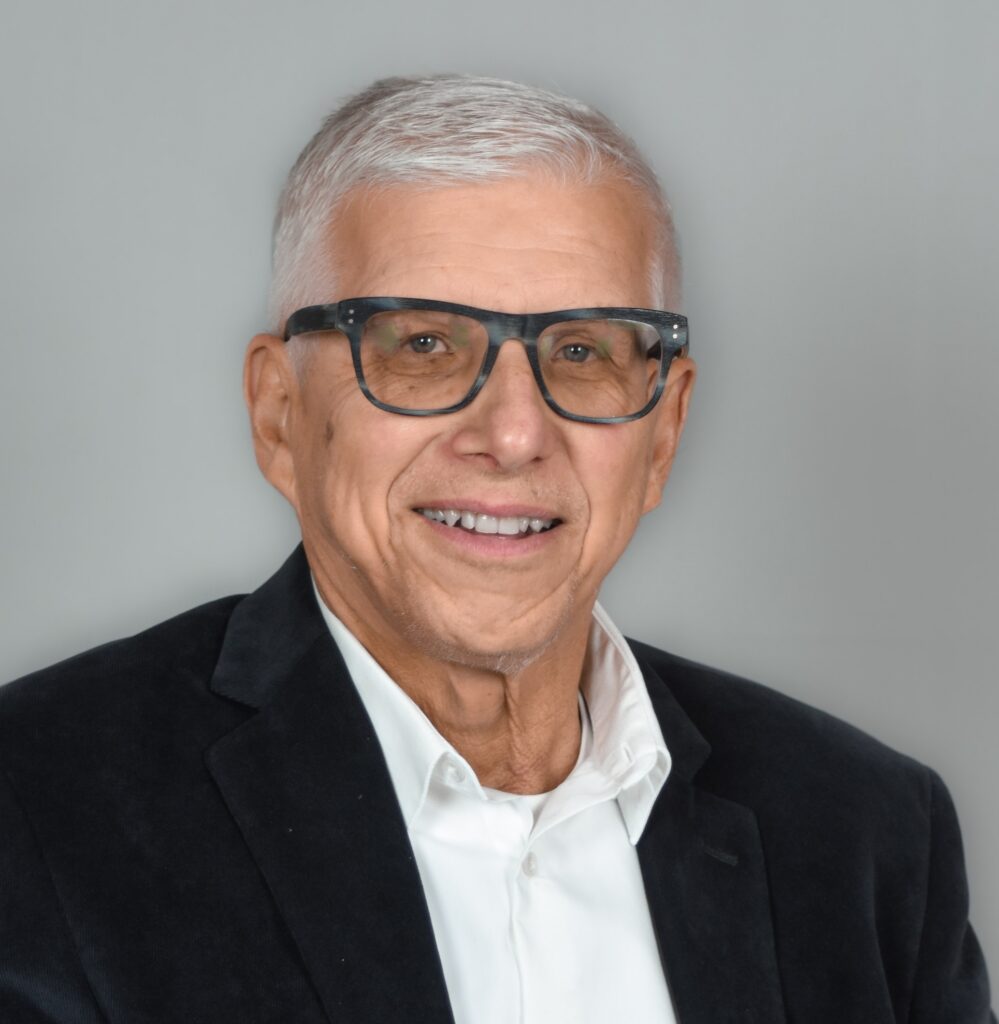 We are excited to welcome Dennis Kaszeta to the NSDA Board of Directors. He helped to rejuvenate the Detroit Area Support Group and the group was recently awarded the NSDA's 2020 Midge Kovacs Awareness Award. Dennis said, "Through my leadership on a local level I came to appreciate that if I were on the Board, I could help other Board members brainstorm ideas, implement and execute programs/policies that are advantageous to all NSDA members at large. I hope I can use my previous grant-writing background to help our organization find sponsored support." We asked Dennis to share his voice journey and how he became involved with the NSDA.
About Dennis
Dennis is a Licensed Master Social Worker who graduated from Wayne State University with a Master's degree in clinical social work. He has a background in clinical practice providing assessment and treatment for addictions. While he is recently retired, he had both his own private practice and was also part of a nationally-recognized group practice that provided avenues of treatment for the sexual addict, spouse and family.
Can you tell us about your voice journey?

My journey began in my early 40's with a slowly increasing awareness that something was wrong with my voice as it seemed shaky and at times strained. Surprisingly, no one said anything to me about this, but again I mostly didn't ask anyone if they heard something different. My colleagues in my field of psychotherapy never commented on my vocal disorder either because it seemed normal for me or they ignored, denied or wanted to be socially correct.
When I was 43, I had horrible sinusitis. A psychiatrist I worked with referred me to an ENT. This otolaryngologist examined me but also commented on my voice as sounding unusual. This led to him referring me to a neurologist, speech pathologist and finally an ENT. All concurred that I had spasmodic dysphonia. I decided to start Botox® injections and I had almost immediate relief from the strained speech patterns. However, to my dismay it only lasted three or four months. This led me to realize I had lost the voice I once knew. This "grief" led me to find an NSDA support group which offered me support and hopefulness around having this disorder.
How has it impacted your life?
Prior to the onset of the symptoms of SD I did a good deal of public speaking and presented to professional groups on mental health disorders and treatment. After the onset I found myself increasingly nervous and self-conscious of my SD influenced speaking patterns. This inhibited my speaking at conferences and or assuming administrative positions offered to me. I let many opportunities pass me by.
Now, I can say with Botox® injections tailored to me I can time the treatments around any public speaking I am scheduled to do. However, more importantly, I now have a support group which gives me emotional ease when speaking, knowing there are others like me!
I find it helpful to disclose my SD in many social and professional settings as this helps to eliminate any thoughts by others that I might be nervous. I even take the time to explain the disorder.
How did you get involved with the NSDA?
Funny you should mention that. After being diagnosed it took me a number of years to seek a self-support group. When I called Larry Kolasa, the support group leader he told me currently there was no active group, as attendance dwindled until it was nil. He quickly suggested, "Why don't you start one?" So, I did and the group became rejuvenated. We currently have 30 group members inclusive of SDer's, family, friends and healthcare professionals.
How has volunteering with the NSDA impacted you?
During the support groups that I now lead, I have learned invaluable information from the many informative speakers I arranged. I learned about the symptoms of SD and the range of traditional and nontraditional alternative treatments. More importantly, I found a group of people I could relate to who either had adductor (strained vocal breaks) or abductor SD (involuntary breathiness). These groups gave me a sense of belongingness, safety and identification with others. I truly enjoy these and now have reframed my SD as an opportunity to be a resource contact person for those new to their diagnosis. This gives a whole new meaning to my understanding of my personal adventure with SD
Why did you want to join the Board?
Through my leadership on a local level I came to appreciate that if I were on the board, I could help other board members brain storm ideas, implement and execute programs/ policies that are advantageous to all NSDA members at large. I hope I can use my previous grant writing background to help our organization find sponsored support. I am excited to take part in designing a fund-raising program entitled "Walk for the Talk" that has both national and local level participation. This activity could clearly help to enhance awareness of our organization and moreover give professionals like ENT's, Speech language pathologists and neurologists a chance to interact in a fun setting with those who have a voice disorder or live with someone who does – with the goal of raising monies to keep NSDA afloat! I hope to use my group training skills to provide an enthusiasm, energy and direction to this program
And thing else you would like to share?
I'm an avid bicyclist who enjoys long distance rides of up to 40 miles. I thoroughly enjoy hiking and traveling the world with my wife. I enjoyed working out at the gym 3-4 times weekly Pre-Covid.
I enjoy finding new meals to cook and have been known to have a humorous personality.