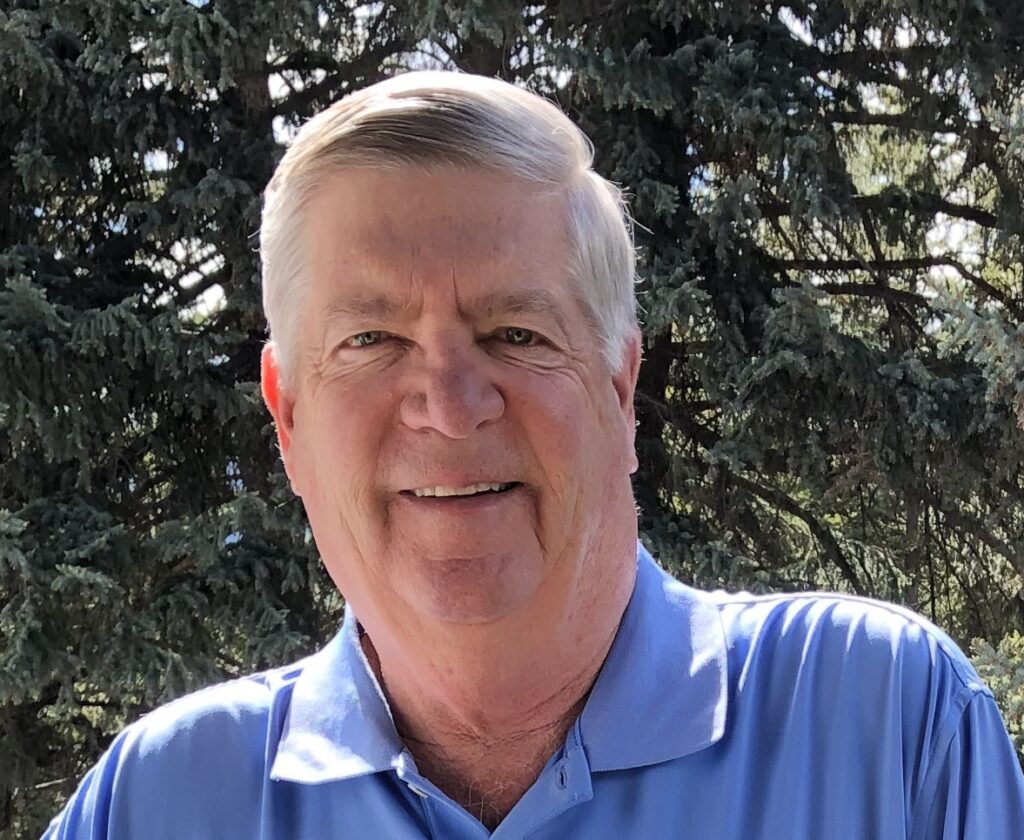 Bruce Menk is no stranger to the NSDA. He served on our Board from 1993 to 1999 and was President for two of those years. He has served as pro bono Legal Counsel since he stepped down from the Board. With his recent retirement, he will no longer serve in that role, and will rejoin the NSDA Board. Bruce shared his journey with spasmodic dysphonia.
In the fall of 1989, I developed a head cold and sinus infection following a trip to Europe. While the cold and infection cleared up, my voice continued to be raspy and weak. Over time, my voice got much worse, to the point that it was very difficult to communicate. As a practicing trial attorney, this was a serious threat to my career.
Over a 6 to 8 month period, I sought a diagnosis of what was wrong. After attempts with biofeedback, cold lasers and various injections, I saw an otolaryngologist, who diagnosed me as having vocal nodules. Fortunately, this diagnosis led me to a speech therapist who I saw 3-4 times a week for months. Ultimately, my therapist told me that he was skeptical of the nodules diagnosis, but thought I had a condition known as Spasmodic Dysphonia. He pointed me to a number of articles on the disease and to the newly-formed National Spasmodic Dysphonia Association. All of this brought me to Dr. Daniel Truong.
I visited Dr. Truong in California who diagnosed my SD. I was given my first Botox injection in 1990. I remember waking up the morning after that injection and experiencing the miracle of actually speaking without the strangled voice and hopeless feeling with which I had been living. Initially, my injections were every three months. Over time, I have been blessed to get longer and longer relief from each treatment, such that I now get treated on average once per year.
I am so grateful to the NSDA for pointing me to Dr. Truong and for his wonderful care for the last 30 years. It saved my career and allowed me to represent clients in state and federal courts until my retirement this year. Coincidently, it also launched my daughter's career as a speech pathologist.
About Bruce A. Menk
Professional | Bruce A. Menk retired from the practice of law after a 47-year career on October 1, 2020. He earned a Bachelor's Degree in Political Science from DePauw University, graduating Phi Beta Kappa. He obtained his J.D. at the University of Colorado School of Law in 1973. Bruce began his legal career as a trial attorney in the Civil Division of the United States Department of Justice in Washington, D.C. He moved back to Colorado in 1979 and began his tenure at Hall & Evans, LLC. Bruce served on the firm's Management Committee and as Managing Partner for a number of years in the 1990s and recently served as Hall & Evans' General Counsel for several years.
During his 47-year career, Bruce's practice focused on complex product liability, intellectual property, construction defects, insurance, and commercial litigation. He was admitted to practice before all Colorado state courts; the U.S. District Court for the District of Colorado; the U.S. Court of Appeals for the Tenth Circuit, and the U.S. Supreme Court.
Volunteer Service | In addition to his volunteer service to the NSDA, Bruce serves on the
Board of Trustees, Town of Columbine Valley, Colorado and is currently Mayor Pro Tem.
He has also served on the Board and as President of the Homestead Farm Homeowners Association and Vorlaufer Condominium Association.
Personal | Bruce has been married to his wife Phipps since 1971. They have two daughters and three grandchildren. Bruce is an avid golfer and enjoys the Colorado mountains, especially fly fishing.