The 2020 NSDA Virtual Symposium took place on Saturday, May 2, 2020, with a combination of live and pre-recorded presentations. This conference was originally scheduled to take place in the Detroit area, but it was canceled due to the situation with the COVID19 pandemic. Some of our speakers from that meeting joined us for this virtual one, along with more guest speakers. We thank all of our speakers who took the time to record sessions, often times, from their home. The recorded sessions along with the live sessions are available to view on the NSDA YouTube page. 
Please consider making a donation to help support programs like this, please click here. Thank you for your continued support!
Live Symposium Presentations
An Interview with Jaime Schmidt
Jaime Schmidt is the author of SUPERMAKER: Crafting Business on Your Own Terms, as well as founder and former CEO of Schmidt's Naturals, which was acquired by Unilever in 2017. Today, as an investor with her fund 

Color

, and through her media company 

Supermaker

, Schmidt is elevating emerging and underrepresented entrepreneurs. Jaime also has spasmodic dysphonia but this has not stopped her from pursuing her ambitious dreams. Join us for a live interview with Jaime as she shares her story with the NSDA! 
Adam Rubin, MD | Gerald Berke, MD | Juliana Codino, Phc, CCC-SLP | Glendon Gardner. MD | Ross Mayerhoff, MD
Moderators: Kimberly Kuman | Charlie Reavis
Warren Bandel | Mary Bifaro | Christie DeLuca, CCC-SLP | Scott Flanagan
Moderator: Kimberly Kuman
Carolyn Baylor, PhD, CCC-SLP | Michael Hammer, PhD | Juergen Konczak, PhD | Arash Mahnan | Yin Yiu, MD Moderators: Kimberly Kuman | Charlie Reavis
Recorded Symposium Presentations
The presentations from the virtual symposium are available to view on YouTube. You can click the blue link below to go to the playlist or click on the underlined title of the presentation you would like to view. 
CLICK HERE TO VIEW ALL OF THE PRESENTATIONS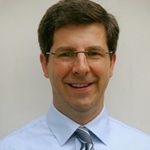 Michael Hammer, PhD, CCC-SLP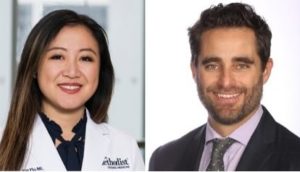 Yin Yiu, MD and Michael Pitman, MD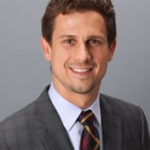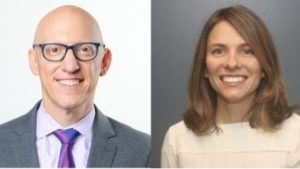 Adam Rubin, MD and Juliana Codino, CCC-SLP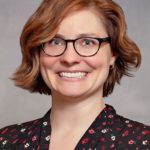 Caroline Ziegler, CCC-SLP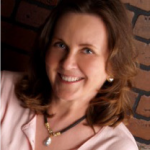 National Spasmodic Dysphonia Association: Looking Towards the Future